More information about our Scatter Cushions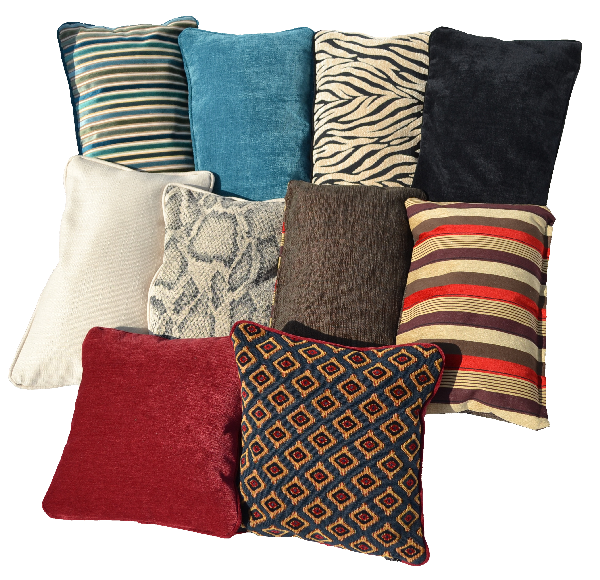 Our scatter cushions are handmade in England to your requirements from the same range of fabrics available for our padable cushions. Cushions can be made for you in a variety of sizes with the fabric for the cushion front, back and the optional piping all being selectable by you. Matching or complementary colour schemes, the choice is yours.
Piping is made up separately and so does not need to be the same fabric as one of the sides. We find that with the bolder fabrics, a plainer fabric for the piping often "works" better.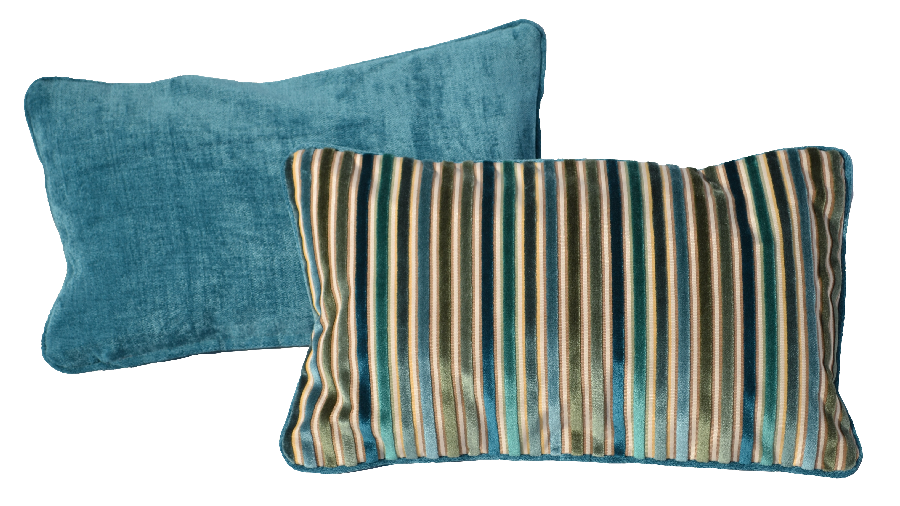 We use fire regulation compliant hollowfibre cushion pads which we find maintain a fuller shape for much longer than more natural filled pads which seem to flatten quite quickly.
In general the fabrics, being upholstery grade, are very hardwearing. Cushion covers can be removed and washed if necessary but they can be supplied with an additional stain and allergy protection treatment if required.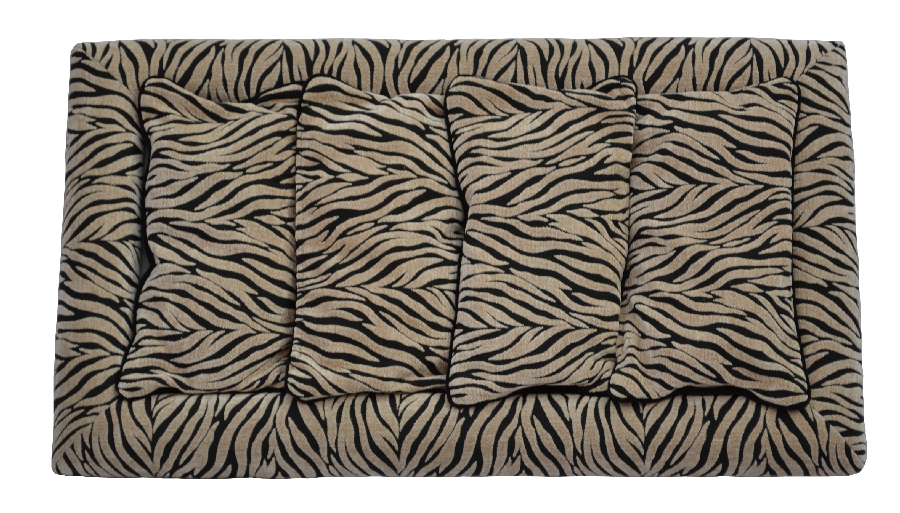 For many coffee tables which meet our "regular rectangle" size, we can supply either 2 of the large square cushions or 4 of the rectangular cushions which nicely fill the gap inside a padable cushion. Provided that your table is strong enough, this gives a great multifunction capability to your furniture. With the scatter cushions on the sofa, you have the traditional padable functionality as a combined footrest and coffee table. When extra seating is needed, the scatter cushions can be used to cover all or some of the table to create bench style seating or perching.